The Best Trading Platforms in South Africa
Are you looking for the best trading platform in South Africa? A trading platform is the software that Forex traders use to make their trades. It also connects Forex broker with traders. These platforms also give you access to research tools, charting tools, options for copy trading or automated trading.
Our team has done an intensive research and listed all the best trading platforms in South Africa in this post.
We cover everything from stockbrokers, cryptocurrency and forex brokers and the best mobile trading platforms.
How to choose the best trading platform?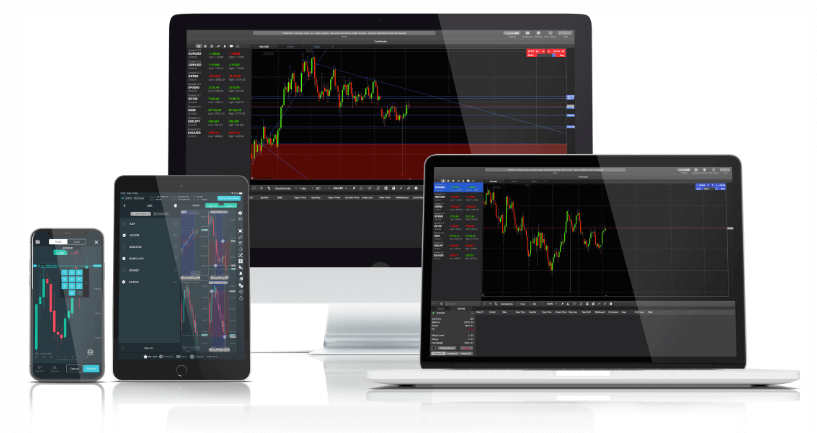 The times passed when the trading orders were written with pen on paper and then the broker "put them on the market". Today's technological advancement allows the use of online trading platforms in South Africa, which make it possible to buy and sell financial instruments from the comfort of your home bed, on vacation or while waiting for your turn to go to the doctor. All you have to do is make sure you are connected to the Internet.
Do you know which the best trading platforms South Africa are? Find out below.
List of the best online trading platforms and brokers in South Africa
eToro – Social Trading Which is Great for Beginners
AvaTrade – Offers a Wide Array of Assets
Plus500 – Advanced Yet Easy To Use CFD Platform in South Africa
IG Markets – One of the Best Trading Platforms in South Africa
FXTM – Regulated Forex Broker With Copy Trading Feature
What is an online trading platform?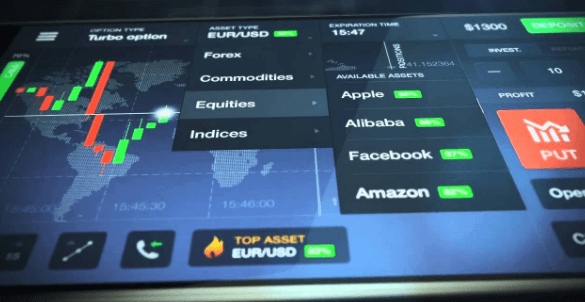 In order to trade stock exchanges, CFDs or "Forex", you need a trading account with an authorized broker, who acts as an intermediary between the client and the stock exchange. This broker offers you an online trading platform, or an application through which you can enter your order for sale or purchase.
However, a trading platform is more than that. This is one of your most important tools as an investor and can make the difference between success and failure in investments.
Therefore, a trading platform must offer you other facilities that, for example, help you identify opportunities, analyze markets, access market news and information, and implement trading strategies from those. simpler, at the most complex.
Precisely in this regard, here are the criteria according to which you decide which trading platform in South Africa and, therefore, which broker best suits you:
Speed ​​of execution. The financial markets are dynamic and, often, you have to make decisions "per second" in order not to miss the possible opportunities. Therefore, your trading platform must operate the quote feed in real time and respond instantly to orders and orders.
Stability. Make sure the broker you trade with invests enough in technology and provides you with a stable and secure trading environment. A platform that crashes even for a few seconds at a key moment, publishing macroeconomic data or high volatility in the market, can cause considerable financial damage to your investment account.
Mobility. The platform should give you the opportunity to trade anytime, anywhere. Make sure your broker offers you versions of the platform compatible with all your mobile devices (smartphone, tablet, smartwatch, etc.).
Ease of use. A platform must be easy to use and intuitive. The main functions must be understood and used by anyone from the first access, without the need for specialized training.
Types of orders. It is very important to be able to place different types of orders – from instant orders to standby orders: Buy Stop, Sell Stop, Buy Limit, Sell Limit, Take Profit, Stop Loss, Trailing Stop, Close Losers / Winners / All , etc.
Tools for analyzing and identifying opportunities. Your broker must provide you with these tools to be successful in trading.
Diversified instruments and markets. Whether we are talking about equities, ETFs, equity instruments or derivatives, CFDs or Forex instruments, it is important to be able to access them all from the same platform. In addition, you need a broader range of markets, industries or geographical areas to enable a healthy portfolio diversification and adequate risk management.
Top Forex Brokers For South African FX Traders
List of the best South African forex brokers that are regulated by the FSCA:
AvaTrade – Best Forex Trading Academy
FXCM – Best Fundamental And Technical Analysis
Pepperstone – Best South Africa Forex Broker
IG – Largest Retail Foreign Exchange Brokers
FXTM – Best Social Trading Platform
Hot Forex – Highest Forex Trading Leverage Broker
Plus500 – Best Forex Trading For Beginners
FXPro – Best Automated Forex Trading Platform