Forex and CFD trading is becoming ever more popular, especially in South Africa. In fact, South Africa has one of the most active trading communities, along with Australia and the UK. Because of this, many online forex brokers are now providing trading accounts to residents of South Africa.
What is Forex:
Forex, also known as foreign exchange or FX trading, is the conversion of one currency into another. It is one of the most actively traded markets in the world, with an average daily trading volume of $5 trillion. Forex, or foreign exchange, can be explained as a network of buyers and sellers, who transfer currency between each other at an agreed price. It is the means by which individuals, companies and central banks convert one currency into another – if you have ever traveled abroad, then it is likely you have made a forex transaction.
While a lot of foreign exchange is done for practical purposes, the vast majority of currency conversion is undertaken with the aim of earning a profit. The amount of currency converted every day can make price movements of some currencies extremely volatile. It is this volatility that can make forex so attractive to traders: bringing about a greater chance of high profits, while also increasing the risk.
Forex In South Africa:
Trading Forex in South Africa is legal as long as you declare your income tax and you abide by financial laws that prevent money laundering. Using FSCA (Financial Services Conduct Authority of South Africa) regulated brokers is not a legal requirement, therefore South Africans are not bound to only use the FSCA brokers they can pretty much trade with any regulated broker they wish to, and possibly unregulated and thus illegally operating brokerages as well if they're dead-set on doing just that.
There are many Forex Brokers working in South Africa to start your trade if you are even a beginner. I will provide you with a list of some of these brokers here.
Top South African Forex Brokers
FXTM: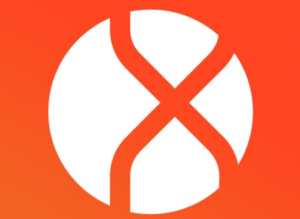 According to the Daily Forex, FXTM  is declared to be one best forex traders working. FXTM is one of the fastest-growing brokers in the industry. In order to support this rapid rise in global clients, the FXTM brand opened a number of offices around the globe, with main operations run from a five-story FXTM Tower in Cyprus. This year, a new office opened its doors under the FXTM brand in the financial heart of Europe and trading capital of the world London, the UK which feels like a very natural move for a broker that has been growing so successfully.
A cursory review of corporate press releases reveals a story of continual achievements, all based on integrity, innovation, transparency, and a drive to provide clients with superior trading experience. Independent reviewers on the web also give high marks, so the experienced management team must be doing a lot of things right. Safety and security remain a top priority for FXTM.
FXPRO:
Another famous trader company working in South Africa is FXPRO which is quite doing brilliantly over the years. In many industries, size, experience, and expertise matters, and FxPro.com have it all in spades. It has always been a leader in the forex industry since 2006, and, as such, it has distanced itself from the pack in every way possible. The firm's greeting page speaks to class and breadth of service by first requesting the visitor to choose from 20+ languages before accessing their many service offerings. FxPro is definitely in the top tier of global forex brokers, with a large global footprint, broad client base, and high volume turnover. FxPro Group Limited is the holding company of FxPro Financial Services Ltd, FxPro UK Limited, FxPro Global Markets MENA Limited, and FxPro Global Markets Ltd.
Alpari: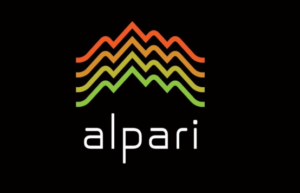 The Alpari brand is a true heavyweight of the trading industry. With over 20 years under its belt, the brand boasts two million clients, offices in 8 global locations across 3 continents and an offering of over 250 trading instruments. The most recent addition to the Alpari family, Alpari International, is set to provide a fresh, dynamic alternative to the giants of financial trading. Equipped with some of the tightest spreads available – from just 0.9 pips on major currency pairs. Alpari International is distinguishing itself as a go-to broker for superior trading conditions.
There are many other forex brokers in South Africa but these are selected to be the best ones for you to invest as a starter. If you are new to this business then first try getting some basic knowledge of the work on these platforms and when you understand the methods clearly, and then you can move over to other platforms. There are hundreds of Forex brokers in South Africa whom you can visit if you want to get knowledge about the business and if you want to get started. Best of luck!