Forex Trading For Beginners South Africa (Complete Guide)
Forex trading for beginners is a real guide for the Forex trader. Trading currency in Forex (foreign exchange market) is very simple. There are three types of accounts every retail investor should know: standard lot, mini lots and micro lots. Forex beginners can open a micro account a minimum of $50 (R1 000).
To know more information about Forex trading for beginner, make sure you do not skip the useful points that we are going to discuss below.
What is Trading for Dummies?
Forex trading for beginners gives you access to financial markets from your PC or laptop, as long as you are connected to the internet, you can use your web browser to buy and sell currencies. Just like professionals, trader for beginners is all about buying or selling financial instruments at a certain price in order to make profit. Online trader for beginners with trading platforms such as WebTrader, gives traders access to financial market quotes. The platform also allows you to:
Analyse the assets of your choice
To open a Forex account
Sell currencies at the best price if you think the price will fall
Buy currencies at the best price if you think the price will rise
How does it work Forex Trading for Beginner?
If you buy an asset and the price goes down you lose your money
When you buy an asset and the price goes up you make money
If you sell an asset and the price goes up you lose your money
When you sell an asset and the price goes down you earn money
Don't skip the basics of trading. An asset could be the stock of a company like MTN, Toyota or Apple or currency pairs such as the ZAR Dollar, or a commodity like Gold or a stock index.
Forex trading for beginners courses educate you to know that it is possible to speculate downwards or upwards on these different assets, thanks to (Contract for Difference) CFDs. It is a financial product that enables you to purchase and sell the price of an asset with a mere click.
The CFD Trading for beginners come with a wide range of underlyings (commodities, stocks, stock market indices, stocks) with the below features:
Bid – a purchase price
Ask – a sales price
A Spread – difference between the buying price and the selling price
Pip – A movement
Price Charts with different unites of time
Forex Trading basics work in this way. When the currency buyers outnumber the sellers, prices rise. And when the sellers are a lot the price falls.
How to become a trader for beginners?
Open a Trading account
Follow forex trading for the dummies
Use a demo account to apply your knowledge without taking risks
Develop a beginner trading strategy
Keep practicing
If you want to become a successful FX trader, make sure that you are willing to spend more time researching, learning about the basics of Forex, read Trader for Dummies books and guides. One of the best ways to become a good Forex trader is to know the role of a professional trader. You also need to know the instruments on which you place your orders, and trading platform.
How to learn to Trade for Beginners?
Read forex trading tutorials and educational articles on trading for beginners
Watch Stock Market Educational Videos for dummies
Attend Forex trading seminars for beginners and professionals
Join Forex forums and participate in Forex Trading Webinars with tips
Learn Forex for Dummies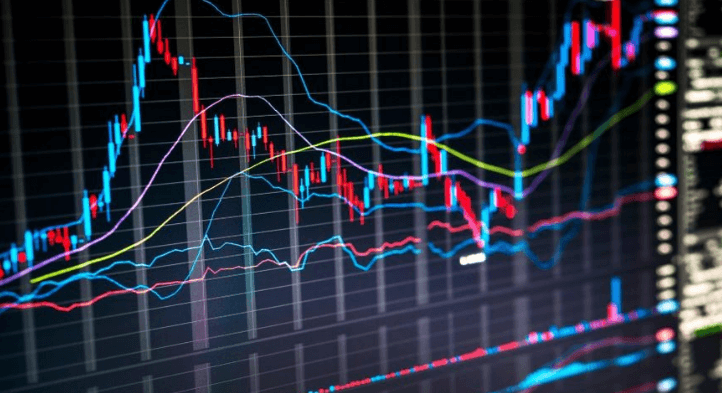 Some brokers offer free forex trading lessons for beginners PDFs, and real life experience with demo accounts. They also offer the beginner's guide which guides starting traders through their learning and how to develop forex trading strategies for beginners step by step guide. These are some of the basis of Forex Trading for dummies and remember to manage your transactions on your demo account as if they were in your live account.
How much money does it take for beginners to trade?
A Trading account can be opened from as little as $5 (75 ZAR). However, brokers recommend a deposit of between 250 USD and 500 USD.  A minimum deposit of 200 US Dollars is recommended because your account balance will decide how much leverage you can use. The more Forex pairs you trade, the more capital you need to maintain the margin needed to open Forex trades. Three main criteria are; number of Forex pairs you want to trade, your leverage and number of lots per trade.
The Basics of Trading – What to Trade for Dummies?
Stock indices
Stock
Forex
Raw materials
Crypto CFD currencies
You can trade any of the above assets. Some forex traders like to trade Forex while others prefer stock indices. Make sure you test different trading products to see which ones make you gain capital.
Forex Trading for Beginner
The currency market offers a lot of opportunities for new traders and forex for dummies is where beginner traders start their journey in this financial market. But what is Forex trading? As we've explained above, Forex trading for Dummies is the trading of currencies such as the Rand (ZAR) or the Euro or the US Dollar USD. These currencies are traded on the Forex market in the form of currency pairs. The most traded currency pairs are:
EUR / USD, the Euro against the US Dollar
GBP / USD, the British Pound against the US Dollar
USD / JPY, the US Dollar against the Japanese Yen
EUR / JPY, the Euro against the Japanese Yen
USD / CHF, the US Dollar against the Swiss Franc
USD / CAD, the US Dollar against the Canadian Dollar
AUD/ USD, the Australian Dollar against the US Dollar
There are numerous Forex trading opportunities that will make you gain capital in Forex. First, you need to develop a forex trading strategy which will work for you. Stick to it and learn how to trade forex.
Online Trader for Beginner on CFD
SP500, the major US stock market index
NQ100, the US index of the technology sector
CAC40, the French stock index
DJI30, the oldest US stock market index in the world
FTSE100, the British stock index
DAX30, the German stock index
Index trading for Dummies is very popular because it focuses on professional and novice traders. The above stock market indices are highly appreciated by CFD traders.
Trade in Shares for Beginners
GOOG for the American action Google
BMW for the German action of the BMW automobile sector
FB for Facebook action Facebook
BNP for French Banking BNP Paribas
AAPL for the US stock Apple
Trading Crypto Currency for Dummies
Litecoin LTCUSD
Ethereum ETHUSD
Ripple XRPUSD
Bitcoin BTCUSD
Bitcoin Cash BCHUSD
The Trader's Guide for Dummies also contains newer markets such as crypto-currencies that offer 24/7 trading with the ability to buy or sell the Bitcoin CFD price to take advantage of the hikes.
How to Trade Forex for Dummies?
Open your online trading platform
Identify the trend (in which direction is the market evolving?)
Find the supports and resistances (what are the important price levels?)
Wait for a beginner trading signal
Place your buy or sell order online
The 10 Best Forex Trading Tips for Dummies
The trend is your friend
Analyze the daily chart
Base your trading on simple things
Do not just think about the winnings
Take into account the volatility of the stock markets
Learn the Basics of Forex (Technical and Fundamental Analysis)
Control your emotions
Keep a trading log for dummies
Think about financing your Forex trading account
Learn about your Beginner Broker
Criteria for Choosing the Best Online Broker for Dummies
Broker regulated by the FCA ( Financial Conduct Authority)
Lowest spreads and best order execution
Access to several types of accounts
Choice of leverage
Many markets available (Indices, Commodities, Forex, Equities etc)
Trade from 0.01 lot with 0.10 cents the pip!
Simple and effective trading platform like Webtrader MT4 / MT5
Free deposits and withdrawals, bank transfer without forgetting Skrill & Transfer instantaneous
Ideally, the best broker for beginners also provides you with free training.
Watch Forex Trading for Beginners on YouTube Below: