A Complete Best Online Trading South Africa Beginners' Guide
Most of you may be asking themselves 'What is Online Trading?' or Online Trading South Africa. You've probably heard more and more about Online Trading in South Africa, you may be right, because many people decide to go for it to try to increase their monthly income or even make it their profession.
In this article, we will provide you with a definition of what is online trading and provide you with all the aspects and the important elements you need to know before considering starting trading online.
However, first let's start with a simple question:
What is Online Trading – Definition of Online Trading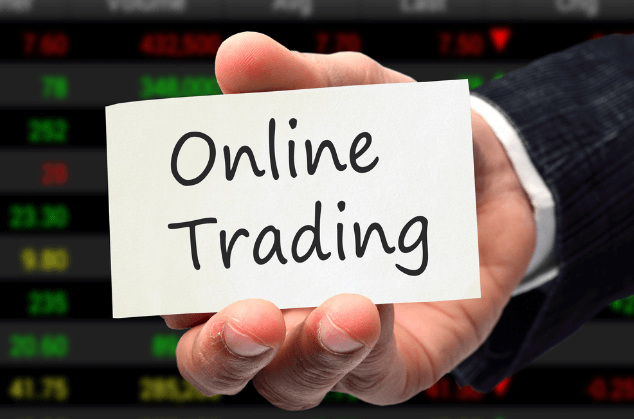 Online trading is basically buying and selling financial securities through an online trading platform. These online trading software are made available to traders, usually for free, by online brokers. They are accessible to anyone wishing to invest on the stock market and negotiate financial instruments on the markets.
Therefore, online trading is all about speculating in the financial markets, in an attempt to take advantage of changes in asset prices to make money between the time of buying and resale.
Online trading is considered to be one of the serious activities in South Africa. It should be understood as a profession and not as a fast way to make money without taking risks and without knowing the basics of trading online. However, online trading is available to everyone who is ready to work hard and be involved 100% in this activity where the psychosomatic is a challenge daily.
Best Online Trading South Africa Sites
| BROKERS | REGULATORS | MIN. DEPOSIT | ACTION |
| --- | --- | --- | --- |
| | CySec, FSCA, ASIC, FCA | Min.DepositR1000 | OPEN ACCOUNT |
Origin of Online Trading
Online trading has increasingly become popular since the 1990s. Thanks to the technological advances made in high-speed computing computers, at affordable prices and to Internet connections.
Internet: The growth of the internet means easy access to trading. People are now using the internet to trade and invest in stock.
Computers: Computers allow traders to quickly connect to the internet and trade online via their computers.
Both the internet and computers have led to the rapid growth of online trading and have made it possible for individuals to access financial markets. More South Africans are now able to trade online instantly.
What is CFD trading?
CFD trading (Contract For Difference) is the act of buying and selling one or more CFD products. In order to fully understand stock exchange CFDs and their importance to the particular trader, we will list the characteristics of a CFD. CFD is a derivative product applicable almost to all financial products such as:
Stock indices
Forex
Raw materials
The CFD makes it possible to speculate on the rise and fall of the value of a currency pair, gold and even an index.
This type of online trading has become very popular since trading on CFD allows the speculation up and down of many financial products such as stocks, commodities or stock indices and especially with little capital!
What is Forex Trading
When we talk about the Forex market we are actually talking about the foreign exchange market, where there are still currencies. The currency market simply represents the respective values ​​of currencies relative to each other.
Forex trading is the activity of investment and speculation on currency pairs such as:
Euro Dollar EUR USD
British Pound Dollar GBP USD
Dollar Yen Japanese USD JPY
Euro Yen Japanese EUR JPY
Forex trading is very popular.
This can be explained very simply in terms of its advantages:
Strong Forex liquidity with significant volumes in the currency market
Real time Forex trading (24 hours a day, 5 days a week)
It is a day and night market, allowing Forex traders around the world to trade the Forex courses of their choice. Significant liquidity means the ability to get in and out of the Forex market at any time! The euro and the US dollar are both at the top of the list of the most traded currencies.
In particular, the foreign exchange market has reduced fees, which makes it very accessible for a novice trader and has several features such as leverage, spread and the size of the CFD contract.
What is A Trader?
The profile of the typical trader can be defined under 3 distinct but complementary and indissociable categories:
The analyst, the trader analyzes the context in which a particular instrument is located, using fundamental analysis and technical analysis, although it is common to see particular traders use only one of these two analyzes.
The actual trader, who buys and sells instruments like CFDs in order to make gains, based on the difference between the buying and selling price of trading positions.
The risk manager since the trader must first and foremost manage the risk he takes on the markets in order to remain profitable and continue his activity.
You understand that a trader must be able to wear several hats in order to carry out his online trading activity in the best conditions, but a trader is first and foremost a financial market professional, knowing how it works and how to interpret and read trades and visible price fluctuations on the trading charts in order to profit from them.
Trading – What is Swing Trading
There are many ways to do online trading.
These different approaches are defined according to the trading period to which you are available and also according to the trader's personality. We can thus distinguish:
Swing Trading
the Day Trading
Scalping or High Frequency Trading
Swing Trading is a way of trading in the longer term, while day trading involves opening and closing positions throughout the day. Scalping and high-frequency trading are a way to trade with respectively very short trading periods and ultra-fast robot software.
How to Perform this Activity That is Trading
Concretely, online trading is based on 4 phases:
Learn how the CFD markets work
Practice
Analyze financial markets to find the most suitable markets for a favorable scenario
Run a trader by taking a long position or a short position in accordance with the analysis performed beforehand
Here are the important steps:
Have a regulated broker
Select brokers based on order execution quality
Find the type of trading account that best suits you
Choose the right Forex leverage according to your profile and experience
Feed equity on the trading account only with assets that you can afford to lose
Choose a Simple and Robust Intuitive Trading Platform
Finally, start trading CFDs and Forex currency pairs
Nowadays it is quite simple to trade in several markets at the same time. Online brokers offer demo accounts to be able to make stock market portfolios as well as online stock trading accounts. All you need is an open account with an online broker to be able to trade. Doing it well and making money on the stock market is quite another thing.
Who Trades Online? – Participants
The most important players in the financial markets are:
The states
Other banks
Hedge Funds
Investment Funds
Brokers
Professional Investors
Private Investors
As far as the Forex market is concerned, the participants with the most weight and impact on currency prices are undoubtedly the central banks. A central bank is actually the currency provider for the country in which it operates and is therefore the supply in this market. Its decisions have a very important impact on the price of currency pairs.
Small investors, like individual traders, have a very slight influence on the market, but this influence is evident because of their large numbers.
To understand the forex, we must know that the supply and demand of currencies is constantly changing and we can see the movement of prices on a tick chart on the online trading platform for example.
The other players in online trading are professional traders and private traders (or home traders). Both categories negotiate financial contracts through an online trading platform.
Professional traders are either Traders for own account or Traders on behalf of their clients.
Private traders are, in turn, traders on their own behalf for the most part.
What is Trading – CFD Markets
With the development of the internet and fintechs, the markets available for online trading are very diverse: stock market indices, bonds, currencies, ETFs, warrants, commodities, indices and derivatives.
Professional traders are trading online in one market at a time, financial institutions usually have one desk trading for each market. Private traders can trade several markets at the same time, because the money invested belongs to them and they assume the risk of following several markets at the same time.
If you want to see what trading is all about you, you can download a trading demo account without commitment.
What is Trading – Trading Tools
Another definition to answer the question "trader is what?", To trade intelligently is also to use the right tools. In trading there are several tools that any good trader should have access to:
Online trading platform
One of the tools if not the most basic of online trading tools is to be the trading platform. This platform allows you to take a direct market position in order to implement your trading strategy.
There are many paid and free platforms. On the side of the free trading stations you can find:
MetaTrader 4
MetaTrader 5
MetaTrader WebTrader
Indicators and Expert Advisors
Both versions of MetaTrader are available with the MetaTrader Edition Supreme Plugin! This additional Plugin adds to the MT4 and MT5 platform customizable indicators and professional Expert Advisors such as the Mini Terminal, used every morning during our analysis sessions and live trading on our YouTube channel from 08:30 to 10:00.
CFDs instruments
Another essential tool for online trading is of course the instrument to trade. This is for example a CFD on a stock index like the DAX30. It is necessary to have good execution conditions and a low spread, if possible without commission.